rev-conf.orgBomberman Community

Search Forum

Member List

Chat / Chat Log

Control Panel

Private Messages

Register

Log in
Users browsing this topic:
1 Guest
rev-conf.org Forum Index -> Emulation & Mods -> Bomberman Emulation
AuthorMessage
mojoe128
BomberbieStatus: OfflineJoined: 12 Feb 2013Posts: 3
#1 Posted: Tue Feb 12, 2013 12:36 pm
Back to Top
Duke Serkol
Bomberjack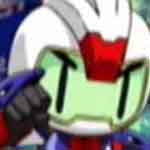 Status: OfflineJoined: 02 Jul 2006Posts: 530
#2 Posted: Tue Feb 12, 2013 1:09 pm
Interesting… are we to understand that at the moment Link is the only new character but more are to come?
_________________Metroid: Other M – As in "There"s the good Metroid games… we chose to do one of some Other Make altogether."
Back to Top
BlueFire4101
Bomberman
Status: HiddenJoined: 14 Feb 2010Posts: 384
#3 Posted: Tue Feb 12, 2013 6:17 pm
I"m surprised the Fiendish Five/Dastardly Bombers aren"t already in there. I mean they"d be pretty ready to go.
Back to Top
mojoe128
BomberbieStatus: OfflineJoined: 12 Feb 2013Posts: 3
#4 Posted: Wed Feb 13, 2013 6:00 am
Yea i would like to add some more characters but i need to find out more about how the menu sprites work. I only have spots for two at the moment. The code i wrote to get new characters in the match is easy to expand though
Back to Top
Plasma Bomber
Board AdminStatus: HiddenJoined: 09 May 2005Posts: 1584
#5 Posted: Wed Feb 13, 2013 4:35 pm
Xem thêm: Citibank Cho Vay Mua Nhà Citibank Với Lãi Suất Từ 15%/Năm, Đăng Ký Vay Tín Chấp Citibank Lãi Suất Thấp
I just tried this out, one match for each version of the first stage. This is quite impressive. Especially since I"m not aware of any prior Super Bomberman 2 rom hacks, so this must have taken some skill to accomplish. Nice job!

I"m particularly impressed by the extra character/stage version options and the variable speed kicking. I note the former because those weren"t even implemented until the third game. The latter isn"t something that I remember having been available in the battle mode of any of the official games, and it seems like it could offer a rather interesting change of pace when playing against other people.Once again, nice work.
Back to Top
mojoe128
BomberbieStatus: OfflineJoined: 12 Feb 2013Posts: 3
#6 Posted: Thu Feb 14, 2013 10:13 am
Thanks! Means alot! Glad your enjoying it

Back to Top
SailorBomber
Bomberdude
Status: OfflineJoined: 19 Jan 2013Posts: 101
#7 Posted: Mon Apr 01, 2013 6:31 pm
wow

this is interesting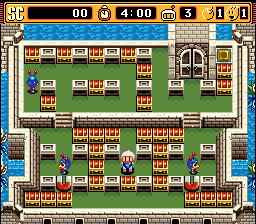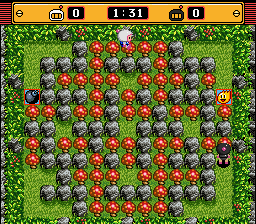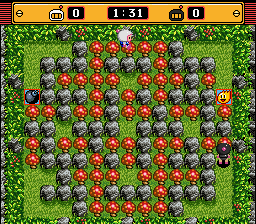 Back to Top
Display posts from previous: All Posts1 Day3 Days1 Week2 Weeks1 Month3 Months6 Months1 Year3 Years5 Years10 Years15 Years20 Years25 YearsOldest FirstNewest First
rev-conf.org Forum Index -> Emulation & Mods -> Bomberman Emulation
All times are GMT-5:00 (DST+1)
Page 1 of 1
Xem thêm: Tải Game Iwin 68Club – Tải Iwin Miễn Phí,Tải Game Iwin Mới Nhất 2021
| | | |
| --- | --- | --- |
| | Jump to: | Select a forumBomberman—————-Board AnnouncementsBomberman In GeneralGame HelpFan FictionForum GamesOnline Bomberman GamesBomberman Online (2002-2008)Websites—————-Website RelatedBomberman FansitesContent—————-Artwork SectionBomberman ArtworkEmulation & ModsBomberman EmulationClones & ProjectsEntertainment TalkBomberman MerchandiseCommon—————-Life In GeneralVideo Games In GeneralWelcome RoomTest ForumMiscellaneous—————-Support Forum |